New tool moves pull planning to digital realm while retaining all the benefits of analog process
Calgary, Alberta --- October 7, 2020 --- Nialli Inc., a visual collaboration company, announces that PCL Construction will demonstrate Nialli Visual Planner, the company's digital pull planning tool, at ENR FutureTech on Tuesday, October 13, 2020. Nialli Visual Planner allows dispersed teams to work in the same digital project plan to increase productivity and remove constraints whether they're at the jobsite, in a construction trailer or in the office. In the session, The Digital Last Planner, Nick Kurth, PCL's virtual construction manager and Brian McEachern, PCL's director of lean construction, will discuss a major project that is currently underway and how Nialli Visual Planner has streamlined the process and kept all stakeholders engaged and up-to-date.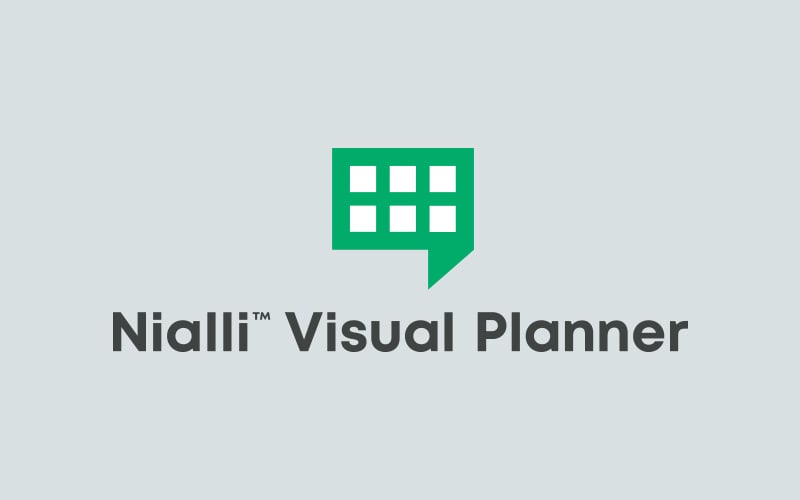 FutureTech is Engineering News-Record's (ENR) annual conference for business and IT leaders in architecture, engineering and construction to explore emerging technologies that can enhance construction productivity, profits and safety. Through a series of thought-provoking and interactive sessions, conference participants take away the latest knowledge of what technologies work best, what doesn't work and what's coming next for the future of the construction industry. Moderated by Jeff Rubenstone, ENR's senior editor, technology and equipment, the Digital Last Planner session will give attendees an opportunity to see firsthand how Nialli Visual Planner can avoid costly delays and keep projects on track. This year's conference takes place online from October 13 to 16, 2020.
"We are very grateful to PCL Construction for the insights and feedback they provided to help us digitally transform the paper-based processes used in lean construction," said Nancy Knowlton, Nialli's CEO. "We are excited that PCL will share their experiences with Nialli Visual Planner with attendees of FutureTech and look forward to continuing our collaborative engagement."
Images
Download images of Nialli Visual Planner.
About Nialli Visual Planner
Nialli Visual Planner is a cloud-based application modeled after the widely used Last Planner System®, a production control process for lean construction that follows principles such as just-in-time delivery, value stream mapping and pull planning. Nialli Visual Planner can be used by all project stakeholders on any device and from any location, providing the flexibility of having any combination of colocated and remote participants during planning sessions. The solution can also be used on large interactive surfaces such as the Nureva® Wall, to replicate the paper-based big wall experience with which many construction teams are familiar. By making the process digital, Nialli Visual Planner increases visibility into team progress, and the status of a single task or activity can be updated on the spot, with all data being captured for post-analysis. This saves time and eliminates waste compared to paper-based processes. For more information, visit Nialli Visual Planner on Nialli's website.
About Nialli
Nialli Inc. is a wholly owned subsidiary of Nureva Inc. focused on enabling the digital transformation of processes used by collaborative teams. The company's objective is to make it easy for organizations to digitally transform their collaborative processes and achieve the associated gains in productivity and performance. Nialli is driven by a design process that is grounded in deep understanding of its customers and their ways of working, with the goal of creating applications that are completely intuitive and easy to adopt. Most recently, Nialli has been conducting research with a selection of global construction companies with the aim of moving what has been a completely paper-based process into the digital realm. For more information, visit Nialli's website.

.
For more information, please contact
Shari-Lynn Sare
Public Relations Manager
Nialli Inc.
Phone 587.774.6636
Email sharilynnsare@nialli.com
nialli.com
© 2020 Nialli Inc. All rights reserved. Nialli and the Nialli logo are trademarks of Nialli Inc. in the United States, Canada and other countries. Nureva is a registered trademark of Nureva Inc. in the United States, Canada and other countries. All third-party product and company names are for identification purposes only and may be trademarks of their respective owners.
Posted on Oct 7, 2020 1:00:00 AM